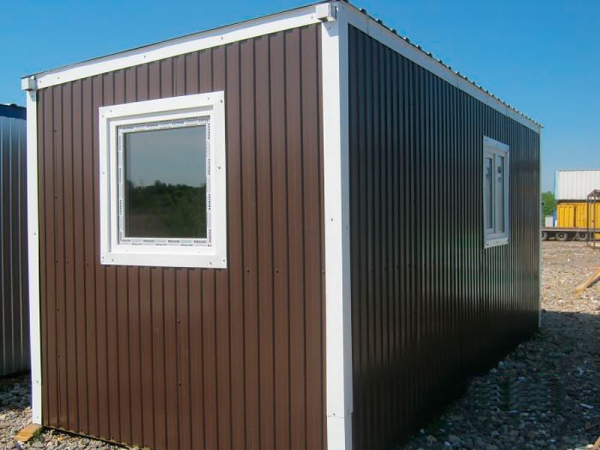 Our company offers rental of mobile homes and cars, huts, adapted to different needs of the tenant. In the current conditions of premises for rent Mobile is an optimum solution of the problem of placement of workers in remote areas of the city infrastructure. Rent will optimize the costs of creating the necessary mobile infrastructure mobile camp for your company's employees. The company offers for rent cars, homes and cabins are made on an individual tenant layout, ready or used.
Taking into account the wishes and requirements of the lessee, the carriage-house and cabins are equipped with everything necessary for living and working conditions of employees.
The design of the house is designed for independent living specialists working in remote areas. The company has staffed all the necessary wagons home following varieties: administrative, living, dining, kitchen, storage, sanuzlovye complexes and many others. For a comfortable stay a wagon-house is equipped with heaters, fire extinguishers, fans and hoods, tanks, water, first aid kit and necessary furniture.
Wagon-house and cabins serve to quickly provide temporary housing in a distance from the infrastructure. Modular cabins cabins are of different sizes and packaging depending on the destination. To set the huts do not require a special foundation, sufficiently prepared leveled site. Thanks to modern materials and production technologies cabins and caravans are strong and durable.